Working from height is a well-documented risk in the construction industry. Falls from ladders/roofs and falls on the same level are commonly reported accidents in New Zealand, and some had led to fatal injuries.
In 2010, a roofer died after falling two floors through the skylight of the building he was working on. In 2013, a construction worker suffered from a broken pelvis and facial injuries after a five-metre fall, leading to the construction company paying over $60,000 in fines. And just last year, another firm was convicted and fined for exposing workers to the risk of fall, after one of them plummeted 2.8 metres from a roof without edge protection. The firm was found guilty of violation under section 36(1)(a) of the Health and Safety at Work Act 2015 (HSWA).
According to WorkSafe's General Manager of Operations and Specialist Services Brett Murray, fall injuries are more common on residential building sites than other workplaces in the construction industry.
The Ministry of Business, Innovation and Employment has found that 70 percent of falls are from temporary structures of less than three metres in height, while 50 percent of falls are from permanent structures.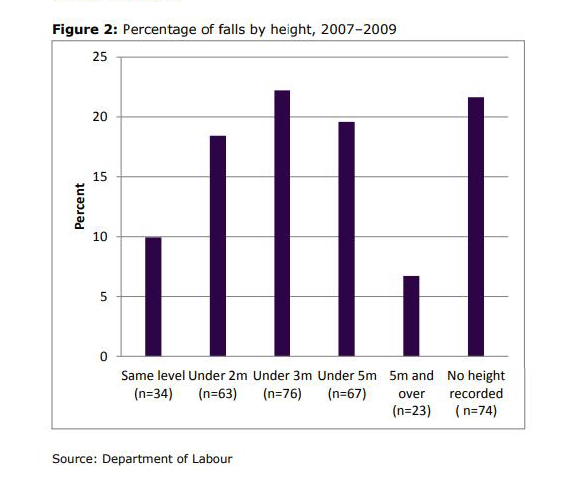 Educating and training the workers in safety procedures on site is not enough to prevent fall accidents. Slips and missteps can happen any time. Falls may also be caused by external factors, such as:
Equipment breaking while in use, which result in a loss of balance
The structure on which a ladder was leaning collapses
The rung of a ladder breaking
An electric shock before a fall
A blow to the head before a fall
Unchecked rot in a power pole
Wet floors
Bees or insects flying in the area
Nevertheless, WorkSafe believes falls from height can easily be avoided. Murray believes that, "The best controls are those that don't require active judgment by a worker."
A fall arrest system such as a safety net is a good solution for this. A safety net acts as a physical barrier between the workers and the ground below so a worker is less likely to be harmed in the event of a fall.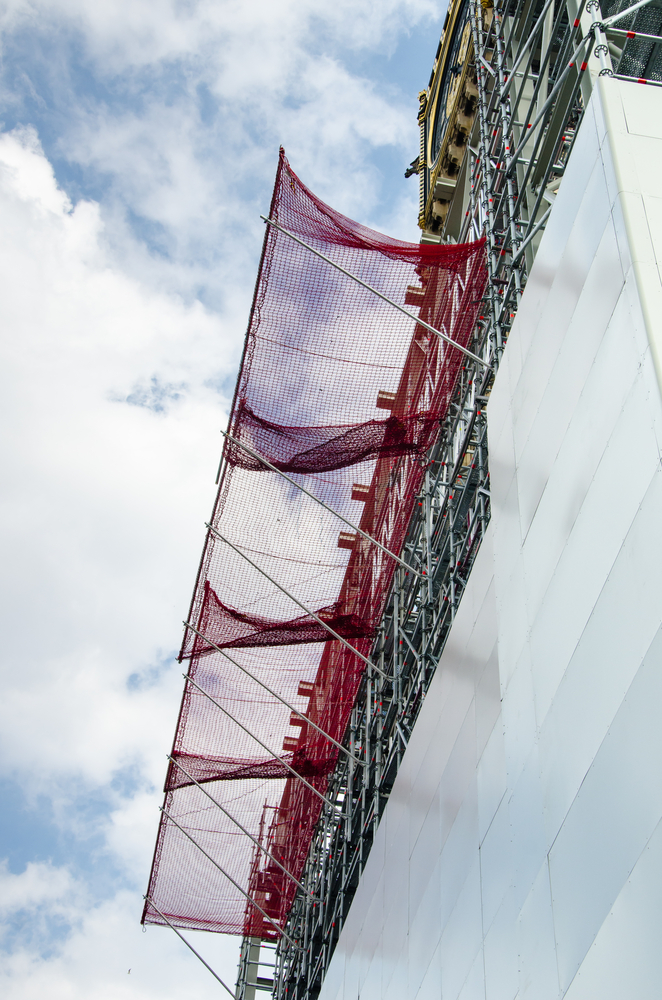 How exactly do safety nets work?
Safety nets are designed to absorb the impact of a fall. They are suspended directly below the platform from where a worker on site may fall. They are engineered to stretch in a controlled way to minimise the height and consequences of a fall, providing a soft landing for the faller and minimising injury.
Since they provide passive protection, individuals working at a height do not have to do anything personally to be safe. This allows workers to do their job without restricting their movement. In other words, having a safety net installed facilitates workers' productivity and provides a safe work environment at the same time.
To ensure the effectiveness of a safety net system, WorkSafe has provided a guide that outlines safety net requirements and best practices for:
safety net design principles
safety net components
types and classifications
installation
inspection, repair and maintenance.
By ensuring that all practicable steps are taken to eliminate hazards where possible, employers can help prevent fall accidents within the workplace. Safety nets are not mandatory in Auckland, but it's high time this changed.
Netting can easily save a life. That is, of course, if the safety net is reliable and high quality. Sitenets Ltd has a range of safety net solutions for construction and commercial worksites. Our nets meet all NZ safety standards and are known nationwide for their strength and dependability. Check out our comprehensive range or call 0800 378 921 for inquiries.