Fall.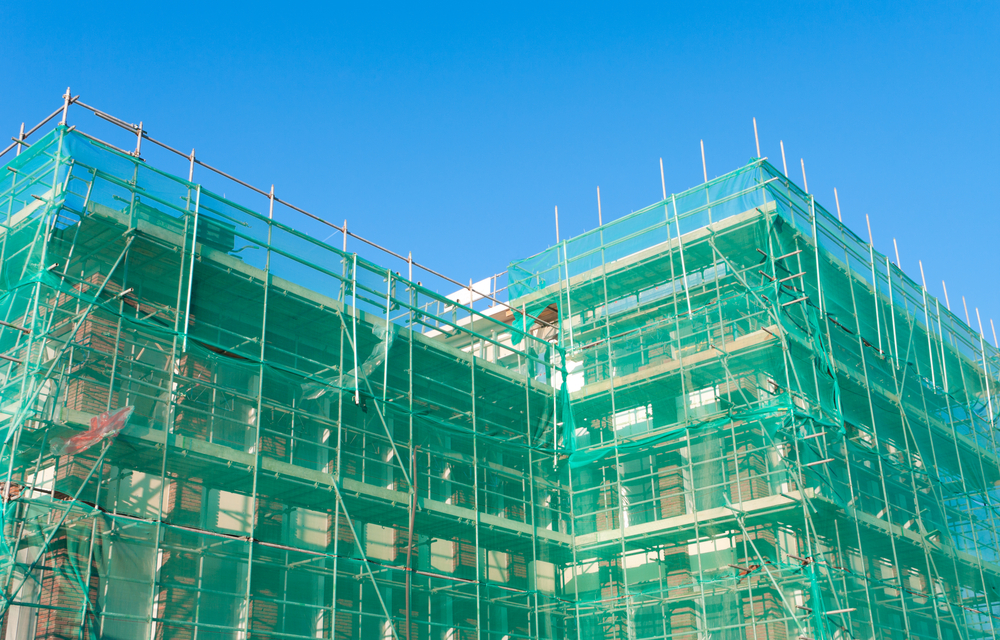 Plummet.
Tumble.
Trip.
Drop
Plunge.
All of these words are highly descriptive of the type of accidents that can happen on a building or renovation site. Do you want these to describe an accident that befalls one of your workers or family members when working? Of course not!
SiteNet NZ have one of the largest range of site nets in the country available for your safety when working on a building site or around your home. Never let people's safety be in jeopardy! A simple site net can prevent serious injuries (and liability) from happening.
No one ever plans on being injured or having an accident, but you can plan to have preventative measures on place so that if something unforeseen should happen, you and/or your people are protected.
SiteNet NZ have a range of low cost safety net solutions for builders and home owners and have many happy customers who repeatedly come back to use our solutions.
Does low cost mean poor performance? Absolutely not! We have been manufacturing high quality fall protection nets for over 35 years and our safety nets are subjected to stringent tests to ensure your maximum safety.
A site safety net is a form of insurance and gives you and your people assurance that should something happen – like a fall, plummet, tumble, trip, drop or plunge – off your building site they will be safe.
Sitenets are able to reduce the cost to you for our nets due to the large number of happy customers we have. No matter what your budget, we will create a safety solution for you and you can start work on your site happy in the knowledge you and your people are safe.