When considering safety equipment, you will want to be confident that it will be up to the task and hold up under pressure, when they are needed. The last thing anyone wants is after putting the effort to get safety equipment for it to fail in the case of an accident. The strength of the net is crucial to ensure it can catch falling objects and should the worst happen, people.
The nets we supply are made of top quality materials to ensure the best possible outcome in the case of an accident. Our nets meet all NZ safety standards are are made from high tenacity polypropylene which has been proven time and again to be the optimal material for safety nets.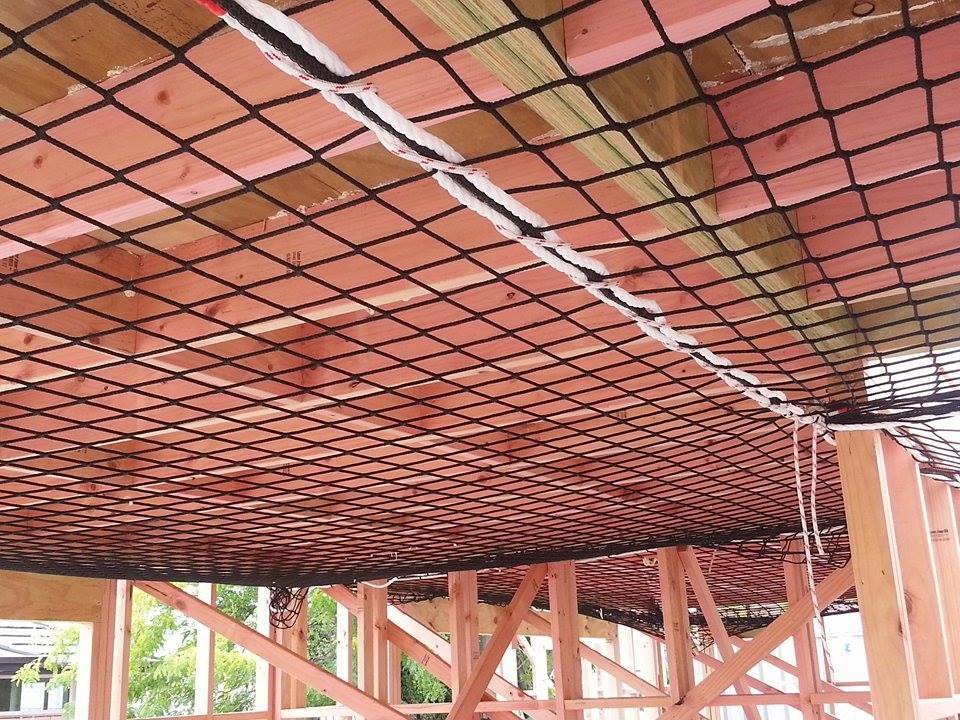 But the net itself is not the only factor on the equation. The quality of the installation plays a big part. Even the best net in the world is useless if it has not been installed properly. This is why we pride ourselves on the quality of our installations. When you use Sitenets Ltd, you can be sure you are getting the very best to install your nets. And this can be seen but the finish of the installation, even if you are not a netting expert. A tidy, well presented installation is a strong one. And this is exactly what you can expect from us!